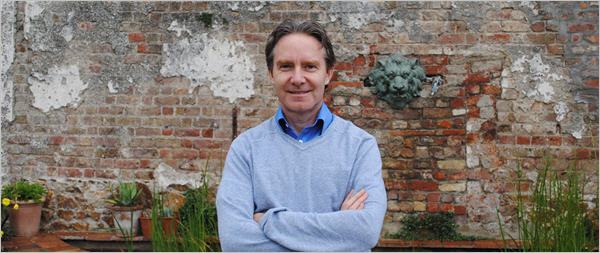 If you're reading this page, you're probably wondering who is the person behind this site, are these templates worth the money, or is there some way I can re-sell these on my site? Ok, let's start at the top.
…who is the person behind this site?
Well, that would be me. My name is Ivan Walsh. You can connect with me through Twitter, Facebook and LinkedIn – the links are below. I've worked in the IT industry for over twenty years, mostly in programming, technical writing and process design.
"Ok, but who are you?"
A timeline of my life reads like this:
1966 – I am born! England win the World Cup. The Beatles made the White Album. Home town was Limerick, Ireland, the same place Richard Harris (Gladiator) the actor was from. My mum used to know his brother who, oddly enough, was called Ivan. Makes me wonder, hmmm…
1970 – First day at school at St Paul's. I can still hear the noise. As the first born in our family, I was used to a quiet house. The noise of 40 4 year-olds. Hard to forget!
1974 – Sports mad, especially soccer. Strongest memory is watching Holland v Germany in the World Cup final. Cryuff scored in the first minute. Holland was going to win. Definitely! I played in the street at half-time, doing flicks and twists imagining I was Johnny Rep. Germany scored in the last four minutes. I was crushed.
1978 – First day at secondary school, St Clement's. This was an all-boys school as many schools were in the 70s; my social skills with, you know, girls, was modest to say the least. Let's say we were very curious about 'them' and had some very odd theories. At 11, I still didn't know where babies came from. Hard to believe, these days, isn't it?
1980 – Was a 'better than average' student, but never outstanding in any way except… broke the school's gymnastic records one year. It was never broken before I left. I have very good balance, speed, and a low center of gravity. 5'8". Nice combination for a gymnast, dancer, jockey or athlete, esp middle distance.
1984 – Graduated with average points. Entered local college to study IT. It's worth noting that no one (no one?) in my family had ever been to college or university. And this wasn't unusual at the time, especially in rural Ireland. Remember, we had 15% unemployment, no Celtic Tiger, no U2, no RiverDance, no economy to speak of. There were three universities in the entire country – and two were in Dublin.
Later, I realized that a large part of success is being 'where it's at'. You can be the most promising tennis player in the world but if you live in, say Bolivia, your chances of getting spotted, coached and nurtured are almost zero. I know there are exceptions but you can't expect to find gold in the street, well, not everyday.
1985 – Parents separated. This had been on the cards for many years. There was no divorce in Ireland at this point so, it got real messy. Domestic civil war broke out. About 10-15 years later, divorce came through.
1986 – Wrote 180 pages of my first (and only) novel. The novel was heavily influenced by FS Fitzgerald's Tender is the Night. The movie with Robert DeNiro is worth watching if you can get it.
1987 – Moved to London. I forget most of the details but remember the air ticket was 119 Irish pounds, which was a considerable amount of money then; it's a 45 minute flight. This was before Ryanair and other low cost carriers. Worked for Dept of Transport, Marks and Spenser and then did programming course on Cobol. Very hip language in the 80s. This helped land an IT job with a small security firm, which then lead to a large role with MSP.
1992 – Moved to the US – good friends had moved to the States in 91 and I followed. The Internet was kicking in around this time and living in California gave a taste of what was coming downstream. I wasn't sure how to use this internet thing but knew there must be some angle. I registered my first domain names, setup accounts with GeoCities (first real social media site, now gone), installed Netscape (first rocking web browser, now gone), launched my first site (www.china-plc.com, now gone), and then heard about digital products, AdSense and Clickbank. Wasn't sure what to do with it, but knew there was something there.
1996 – At 30, I felt burnt out. I'd worked very hard for the past five years covering an incredible amount of ground, both physically and spiritually. I'd become established as a technical writer and was working on several contracts concurrently. Clients included NEC, Intel and the Dept of Justice. I'd tried to catch up for all the things I'd missed as a kid. But, it took its toll. So, I did what most people do in that situation.
1997 – Moved to China. When I went there it was less developed than today. Met a very nice girl there; next year we married.
1998 – Returned to Ireland. The idea was to see the parents and then head over to London. I was offered job and stayed. Bought house, car and started to settle down.
1999 – Our son arrived in good health that xmas. Having your first child, for a man anyway, really changes your perspective on things. Almost instantly, I felt I had to grow up. I was working as a technical writer at the time for a CRM company, which was fine. But, having a child changes your perspective . I re-focused my efforts to make extra income, reading everything I could find on making money online. It was trial and error, but, piece by piece, I began to figure it out.
I decided to find a way to sell digital products on the Klariti site.
The next morning (this is true!), I opened Hotmail and saw – you've made a sale! I couldn't believe it. It was online for only eight hours. It was only $9.99 but it may as well have been a million. Now I knew that the process worked!
For here on, I began to make more products (with varying success, of course) and added them to Clickbank. Clickbank takes a 10% cut of the sales (approx) but I didn't mind. I see it as my virtual salesperson whom I pay 10% every month. Fine with me. Give it a try. Many A List bloggers like Yaro and John Chow use it, so if it's good enough for them… eJunkie is another site for selling goods online.
2000-04 – More contracts at Allied Irish Bank and Bank of Ireland. Knowledge of Lotus Notes can be helpful! Also with LeasePlan, e-blana Enterprise Group, Parallel Internet, and procurement evaluation work with Irish Government. I'd moved into proposal development at e-blana Enterprise Group, which gave me confidence when dealing with 'important' consultants, such as KPMG, Bearing Point, Accenture, PWC. I'd seen the quality and style of their proposals (some were very poor) and wasn't phazed from then on. Who was the best? By a country mile, Accenture.
2005 – Launched the IBM Strategy Report. This was a monthly report that I sold for $199 to clients such as HP, IBM, and Microsoft. While it made money, trying to create this every month with the new baby and the technical writing contracts… well something had to give. I closed the report and refunded all the customers after nine months. It was a tough decision as I'd poured 100s of hours into the project – and it was getting new customers every month – but I just couldn't find the time. I tried to outsource it but couldn't find a reliable editor.
2006 – Got a short 14 day contract at IBM. This was extended, and then extended, and then extended. Spent almost two years there, mostly in documentation and business analysis. Worked on Kodak, HP, and Microsoft projects. Partnered with Method123.
2007 – Developed micro sites (such as this site) so people can find the templates that bit easier. The Klariti site has over 800 pages and 60 products. It can be over-whelming for some visitors.
2008 – Visited Beijing for the Olympics. 40 degree heat will not be forgotten in a hurry! Got tickets for the Football, Badminton, Basketball and even saw Usain Bolt.
2009 – Moved to Shanghai. Decided to move back here as our son was accepted into a very good school in Shanghai (one only only two foreign child there). We later moved to Beijing after he was invited to attend another school here. After twelve months, he can speak and write excellent Chinese. I have about 300 words.
2010 – Developed new web business focused on online video. Trips to Doha, Suzhou, Great Wall, Harbin, Yintan and Japan.
2011 – Getting ready to return to Europe in late 2011 and then…
Ok. So, that's me.
…are these templates worth the money?
It depends. You can download templates for free on the web and make your own template pack. But this takes time.
How many hours would it take to find thirty really good templates, tidy them up and then format them?
And then there are the Visio diagrams we include… and the Excel spreadsheets.
But $197 still isn't cheap. Most products I buy are between $9.99 and $30. Mostly books and other downloadables. But, I also buy more expensive products, such as Yaro Starak's course on business blogging, which comes in at around $500. That's not cheap either. But, it's the best course out there and if I were to go to a single day's training – just one day – it would cost more than $500. And this guy is the best.
So, for me, that $500 is an investment. It helps me get focused, have all the material in one place, and feel confident that I'm heading in the right direction.
…but, are they any good?
What I say isn't that important. But, if you look at the endorsements we've had (and these are all real endorsements, I didn't add them in) you can see that people are more than happy with the products we develop.
Also, there is a no questions asked 60 Day Money Back Guarantee.
I think you'll be pleased with these. If you consider how long it would take to develop over 500 pages of professionally-looking technical documentation, and then the spreadsheets, and then the Visios… or hire a consultant, then the $197 doesn't seem so expensive after all.
Let's Connect!
You can get me on Twitter @ivanwalsh, Facebook, and LinkedIn.
How can I contact you?
Please use the form here.
Regards,
Ivan Walsh
PS – if I've missed something or you have any other questions, please let me know and I will get back to you.