Thinking of starting a career as a Technical Writer? I've worked in Technical Writing for over fifteen years, mostly as a freelancer. Here's an outline of a typical day when working from home.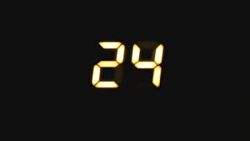 FYI – I wrote this last thing at night, so the grammar may not be perfect. But, it will give you an idea of what's involved if you're thinking of moving into technical communications.
A Day in the Life of a Home Based Technical Writer
My day starts at 6.05 and finishes around11pm. I'm online 7 days a week. How do I survive? I often wonder, myself…
A little background
I've been in technical writing for 15 years. I remember when Windows was just, you guessed it, little windows. I started with Aldus PageMaker, before Adobe bought it, and then moved onto Corel and other DTP packages.
After leaving theUK, I moved toSacramento, different parts ofCalifornia, then back toAmsterdam,Dublin,London(again), thenShanghai, and nowBeijing. I also work inIreland.
Ok, so that's me.
Technical Setup for Writing
Technical writing in your pajamas. Well, maybe not actually in my pajamas — does anyone still buy these? — I do work from home.
Here's my technical setup:
LG pc – this is souped up to the gills. I have it assembled when inShanghaiand it has oodles of memory, hard drives, etc. It has never crashed!
1st Dell laptop – super large (too big, to be honest) with Visio, Adobe FrameMaker and other tech document stuff.
2nd Dell laptop for light surfing
Finding Freelance Technical Writing Work
How I get work? Three ways: referrals, legacy customers and consultancy.
Tip #1 Long standing customers is where the money is.
Chasing new leads/projects etc is a fool's game. There may be short term gains, but in the long run (e.g. when a recession kicks in) it's your 'old reliables' that keep things ticking over.
New referrals come in all the time. But these can be problematic. People want, for example, web-based  help  written up.
No problem?
But they don't have the product ready yet, so you can't see what needs to be documented.
Or they think the  specs/screens etc may change in mid-project. Will this change the price?
Or they want you to use Flash to develop a knowledge-base. Why not use SQL? They like Flash; it's cool.
You can waste a lot of time with these type of customers. We call them 'tyre-kickers' at home. They want to buy the car, but never get past the tyre kicking stage.
Technical Writing Consultancy
This is a mix. People want advice on tool to use, need a fresh set of eyes to check a document set, interview junior tech writers or partner them on a new project.
This is happening quite a bit.  Say a web developer is going for a project (e.g. bidding for a contract) and needs a web writer/technical writer onboard. I sign up as the partner and do the documents when they come on-stream.
If you link up with reliable partners, this can be a nice little earner. So, what's my day like.
Home Based Technical Writer- Typical working day
6.05
Alarm goes off at 6.00. Snooze. Up at 6.05.
I have 40 min to check email before the family wake up. Remember most of my clients are in theUS, so it's their afternoon. This 40 min is often the most frantic time of the day. Someone somewhere has a problem – it's always urgent – and I have less than half an hour to fix it. Once the crew get up, it's just not possible. We live in a v nice apt — but there is no hiding place.
Check Email
I have 5 email addresses. I get between 40-120 emails per day. The highest was 700 when I got spammed.
I check the business emails in order of priority.
Business 1, Business 2, and then Business 3.
I scan each box, delete  junk, open what's left. Many of my responses are 1-2 lines.
Tip #2
When writing emails, use numbered lists to break-out the message, e.g.
To convert the Adobe FrameMaker files I need the source files by Tuesday.
I will need the graphics by Monday inTIFformat
It will be ready by Thursday
The price is 300 USD
Who do I invoice? What's their email address?
When answering emails, use lists to break out each answer. The reason I do this is that people will often answer the first question and skip the others. Then you have to chase them for the other information. Time is money when you work for yourself. Structure your emails so that it's easier for customers (and potential customers) to give you all the information you need in one go.
Tip #3 – I NEVER check Yahoo or Gmail before the business emails are finished.
Food. Porridge with walnuts & soybean mix to start. A quick look at the clock and I see how much I can do before their alarm goes off.
Tip #4
Many emails are similar.
"I've lost a file, can you make a conf call, how much do you charge etc."
To speed things up, I have a text file (no formatting) with the answers to the most common queries.
This saves hours every month. They all need to be modified to so degree but the bones of the response is there. Fingers crossed that I get the real urgent stuff taken care off before…
6.45
Lights on and they're awake!
As I'm already pumped up (terrible isn't it?) I rally the troops and get things moving. One of the downsides of micro-managing your business (depending on how you look at it, I guess) is that it tends to spill over to your home life — everything becomes a task, a deadline, a target.  I try to lighten up. Sometimes we're late for school. It's fine.
Eat, shower, shave, arrange school bag, find missing sneaker, feed goldfish, coax pet crickets from their sleep/suspended animation and we're off on the school run. Get back by 8.
School day are long inAsia(7.30 – 4.45 most days) so I get a good amount done. InEuropethis was more of a problem as we had endless teacher training days, mid-term, bank hols etc. Here, it's go, go, go.
8.00
2 coffees, toast, soccer news, yahoo etc and then close them all at 8.15.
I take lots of 'mini breaks' thru the day but keep them all to 10 min or so.
Tip #5 Close the web browser and email. Otherwise, I'm peaking all the time. I know myself. Stay focused.
8.15
I work in short bursts between 8.15 and 11.
I use an Excel spreadsheet to keep track of my projects. It's very simple. Nothing fancy. When under pressure, or knowing that I'm sliding, I print it out as a reminder.
"This is what you have to do, Ivan."
Tip #6 Working by/for yourself is like dealing with a child. You have to be patient and firm. Little treats and threats both seem to works.
And I reward myself!
When things go well I splurge on a book that I usually wouldn't buy. Steven Pinker, the Language Instinct is my next treat. Expensive over here.
Setting up interviews
I interview people for this site; it's one of the most popular sections. Low-tech viral marketing.
I enjoy these interactions as it gives me a chance to meet others, by email and Skype admittedly, and get some insights into how they work.
You think you know so much. But then when you talk to others, you realize, there are so many areas you need to catch up on.
Tip #7
I started writing the questions for this interview at 9.25 (Emails took from 7.55-9.15. Much longer than I thought) and finished at 10.10.
But, here's the thing.
How should I send it to him? Email, word, on the net?
The Word document I used was pretty bland. Ok, but not much else.
So, I spend 15 min formatting the document (actually tweaking my invoice template). Now it looks 10 x better.
Tip #8
If you want to succeed as a consultant/freelancer etc, you have to go the extra yard ALLTHE TIME. There is so much competition out there, you really have to stand out.
My work varies. This week it involves:
Writing standard operating procedures
Converting documents from Word to Adobe FrameMaker
Creating templates
Business process work.
Visio is by far my fav tool; creating process maps, state chart diagrams, flowcharts etc is a doddle.
Like I said earlier, I work in short bursts. Maybe 20-30 min and then stop.
It's important to stand up, get away from the pc and stretch.  Most technical writers end up suffering from lower back, next and eye problems. Which brings us nicely to….
11.00
I have a choice: swim or run.
My aim is to burn up 500 calories per day. I alternate between the thread-mill (even though I hate to run) and the pool (where I love the freezing cold water – the colder the better. BRRRR).
Tip #9
Small Observation
Some of my clearest thinking is in the pool. Maybe this is the only time I really can reflect on the business. No questions, phones, to-do lists. I now carry a small notebook and jot down ideas that pop up.
Chris Brogan mentioned that when on a cruise in Mexico, he had very clear insights  into where he should take his business.
So, while I go swimming too get away from work, oddly enough these are often my most 'fruitful' hours. But remember: write it down. Otherwise, it's gone.
12
This is part 2 of my day; the halfway point.
From here until 4.38 (I leave on the dot) I continue to work on project
but…
I find it hard to kick-start so soon after the gym/pool. To get around this, I do graphic, diagrams, videos  etc. Visual work is a nice counter-balance to the writing.
Tip #10
I know I'm not the greatest technical writer in the world. But my documents LOOK great.
This is something to consider if you plan to go freelance. The accuracy, quality etc of your material is one thing (arguably the most important) but the packaging makes a huge difference.
I've seem people's eyes light up when they saw a really sharp user guide land on their desk.
Tip #11
Use high-quality paper for the Cover Page if you're going to give it to the boss. Even if you have to buy it yourself, do it. It feels good.
When you're a consultant, people like to feel you're worth the money.
Don't go cheap. You can claw back the pennies elsewhere.
4.38
School run. Literally.
5.05
Back at the PC.
Work until 7ish or whenever dinner is ready.
Go swim (again) with junior, or cycle, walk, dvd, draw, whatever until bedtime.
9.00
Back at the PC.
Work until 11ish.
The last lap is light admin activities, Snagit work, and planning for tomorrow.
I try to avoid writing technical docs late in the evening as it takes too much brain power. The next day, I'm shattered.
Say goodnight to the crickets, gold-fish, lock the door and then off to bed with a book. Tonight I'm reading Margey Allingham, the Coroner's Pidgin. Wonderful turn of phrase and great story lines.
Check that the alarm is set.
That's it!
How many hours a day do you work as a freelance technical writer? What's the hardest part of the job?