Tired of all those pesky broken links in your WebHelp projects? Wish they'd go away? Well now you can!
Download: Technical Writing Templates
If you use MadCap Flare to create your web help, you can run a broken link checker. It's not perfect. But it will catch most dead links, which is a start.
Finding broken links in Madcap Flare
To find broken links:
Click the Project Analysis
Select Broken Links from the drop-down list.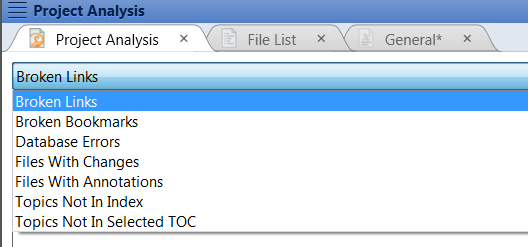 The results are displayed in the Broken Links window.