Interested in a career as a technical writer? Looking for answers to your tech writing questions? Need technical writing templates in MS Office and Apple iWork format for your next IT project? We've got your covered. Make sure to visit our blog and learn how to develop your technical writing career. Get the free iTunes app while you're here.

5 x User Guide Templates in MS Word – Use these templates can to create user guides, user manuals, getting started guides and other types of technical documents. Learn more about the template pack here.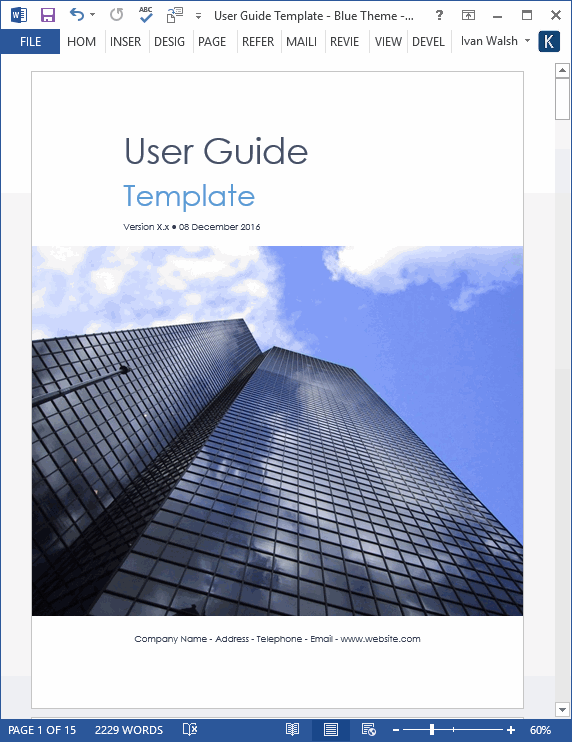 [Learn more about this template here]
MS Word/Excel – Technical Writing Templates
Looking for Software Development Life Cycle (SDLC) templates for your next SOP, procedure, or proposal writing project? Download these high-quality MS Word, Excel and Visio templates. Looking for templates for your next technical writing project? Get started faster, complete documents on schedule, and spend less time formatting templates. All templates include sample text to help you write each section and populate the document. They're very easy to customize, ready for immediate download, and have a 60-day money-back guarantee.
[Click here to download the templates in MS Office format]
Apple iWork Technical Writing Templates
Do you use Apple Pages and Numbers to write your documents? If so, these templates might interest you.
Use these 15 Technical Writing templates (233 pages iWork Pages/Numbers) to write technical documents faster, save time on formatting, provide a consistent standard across your publications, and ensure that your company delivers professionally looking documents to your customers.
[Click here to download the templates in Apple iWork format]

Madcap Flare Tutorials
RoboHelp Tutorials
Technical Writing Articles